Monday Jan 04, 2021
Speak With Grace: Extending How God Relates To Us Toward Others with William P. Smith (Crossway, The Gospel Coalition)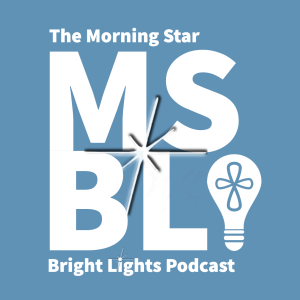 What happens when we relate to our families the way God, our heavenly Father, relates to us? William P. Smith, Author of the book "Parenting With Words Of Grace" talks about how God's gracious communication with us invites us to desire him more and develop a closer relationship with Him. Smith explores the practical implications for parent-child relationships and the greater impact on us and those around us when God's Spirit leads our words toward one another. 
Get The Book "Parenting With Words Of Grace" Available Here! 
Connect with Bill!
Bill's Church: Renewal Presbyterian Church Of The Mainline renewalmainline.org
Books Mentioned In This Podcast:
Parenting by Paul David Tripp Available Here!
War Of Words by Paul David Tripp
Christian Counseling and Educational Foundation http://www.ccef.org
Timothy Keller Podcast Listen to Timothy Keller Here!
---
Follow us on Facebook, Twitter and Instagram!
https://www.facebook.com/morningstarchristianbookstore
Twitter: @MStarBookstore
Instagram: morningstarchristianbookstore
Comments
(1)
To leave or reply to comments, please download free Podbean or

I like the intro "if you're thinking I don't need to be told how to parent, don't check out." Praise the Lord for providing many ways to encourage and edify!