Thursday Mar 04, 2021
Faith, Family, and Freedom: Effectively Engaging Law and Public Policy In Massachusetts with Michael King (Massachusetts Family Institute)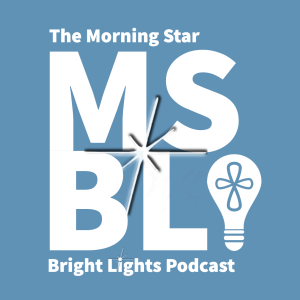 What do the COVID19 church shut-downs, the bathroom bill, the Equality Act, gender dysphoria counseling, recreational marijuana, and infanticide all have in common? They are all hot law-related issues in Massachusetts. Michael King, Director of Community Alliances at the Massachusetts Family Institute, shares stories about how the church has successfully rallied alongside MFI to engage lawmakers and public policy makers in defense of the family, the church and our nations foundational freedoms. Michael also offers practical guidance and encouragement for effectively communicating with public officials and standing up for what is right in the face of opposition.
Connect with Michael! www.mafamily.org
Books Mentioned In ThIs Podcast
Engage The Bay State by Mass Family Institute - Available at mafamily.org/engage
Live Not By Lies: A Manual For Christian Dissidents by Rod Dreher
Short Codes
Text the following short codes to 797979 for updates on these issues:
"EDUCATION"
"VALUELIFE"
"SAVELIFE"
---
Follow us on Facebook, Twitter and Instagram!
https://www.facebook.com/morningstarchristianbookstore
Twitter: @MStarBookstore
Instagram: morningstarchristianbookstore