Monday Dec 21, 2020
Do Justice: Working For The Shalom Of The City In Jesus Name with Charles Galda (Vision New England)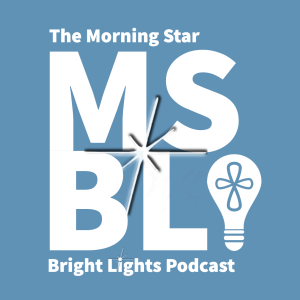 How has God positioned the churches in New England to serve the critical needs of their home cities in Jesus name? Vision New England President Charles Galda shares the biblical foundations for the advance of the Gospel through sacrificial service in the local community, along with a spiritually healthy perspective on doing justice, and some incredible stories from New England churches stepping up big-time to help people in need. 
Connect with Charles!
Email: info@visionnewengland.org
Website: www.visionnewengland.org
Podcast: The Church In Action Podcast Listen Here! (Also available on Apple Podcasts, Google and Spotify)
Books and Authors Mentioned In This Podcast
Hit Hard: One Family's Journey of Letting Go of What Was--and Learning to Live Well with What Is by Pat and Tammy Mcleod
Generous Justice by Timothy Keller
Books by John M. Perkins
Uncle Tom's Cabin by Harriet Beecher Stowe
---
Follow us on Facebook, Twitter and Instagram!
https://www.facebook.com/morningstarchristianbookstore
Twitter: @MStarBookstore
Instagram: morningstarchristianbookstore