Wednesday Jun 23, 2021
Eat Your Bible - A Plan For Devouring All Of God's Word With Nate Pickowicz (Moody Publishers)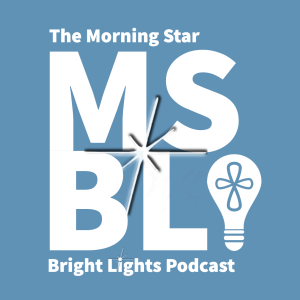 According to Nate Pickowicz, Pastor of Harvest Bible Church in Gilmanton Iron Works, NH, the single greatest threat to Christianity today is a church that does not know their Bible. The Bible is such a big and complex book. Do you ever feel as if learning the entire Bible is too great a task? We talk with Nate about his latest book "How To Eat Your Bible: A Simple Approach To Loving And Learning The Word Of God," and explore the profound impact that an intentional, complete approach to knowing the Bible has on the believer. You can have a grasp on the entirety of God's Word, and it's easier than you might think!
Connect With Nate!
Harvest Bible Church Website: hbc-nh.org 
Call your local Morning Star and reserve your copy of "How To Eat Your Bible!" visit morningstarbookstore.com for the store nearest you.
---
Follow us on Facebook, Twitter and Instagram!
https://www.facebook.com/morningstarchristianbookstore
Twitter: @MStarBookstore
Instagram: morningstarchristianbookstore