Wednesday May 19, 2021
Pray For Those In Authority - Caring For Government Officials And Engaging In Public Policy With Neil Hubacker (Cornerstone NH, Church Ambassador Network)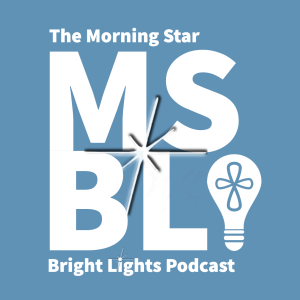 With over 400 citizen state Representatives, New Hampshire may be the most accessible state government in the United States of America. Church Ambassador Network Director Neil Hubacker of Cornerstone New Hampshire talks about God's heart for government and casts vision for building genuine redemptive relationships between the people of God and New Hampshire government leaders, all while getting into the messiness of law and public policy, and standing for what is right with courage. Topics include the recent late term abortion ban, the first pro-life bill to pass NH in 10 years, the power of testimony from a former transgender who came to Christ, and the call for equal treatment for churches during emergency order situations.
Connect With Neil!
Website: www.nhcornerstone.org
Email: nhubacker@nhcornerstone.org
Concord 101: Inspiration And Information For Influencing NH Law-Making https://www.nhcornerstone.org/concord-101/
Other books and podcasts Neil mentioned:
The Briefing - Albert Mohler https://albertmohler.com/the-briefing
How The Nations Rage: Rethinking Faith And Politics In A Divided Age by Jonathan Lehmann (Available at Morning Star Leominster!)
The Good Citizen Podcast - Scott Hershberger https://www.goodcitizen.us/bold-church-christian-podcast/
---
Follow us on Facebook, Twitter and Instagram!
https://www.facebook.com/morningstarchristianbookstore
Twitter: @MStarBookstore
Instagram: morningstarchristianbookstore