Monday Feb 01, 2021
Love With Endurance: Walking Together Through The Mid-Life Of Marriage with Dorothy Littell Greco (InterVarsity Press)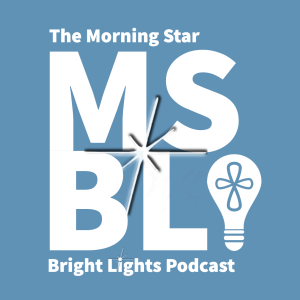 Can we talk about the middle years of married life, especially those situations that are unexpected and life changing? Dorothy Littell Greco draws on her and her husbands longstanding pastoral care experiences, personal marriage reflections and stories of other midlife marriage scenarios to discuss the realities, tough challenges and great joys of the in-between years that couples face. Along the way, Dorothy shares insights from God's Word about the Biblical precedent for enduring love, as well as her heart for New England believers extending the love of Jesus to those around them.
Connect With Dorothy: www.dorothygreco.com
"Marriage In The Middle" and "Making Marriage Beautiful" are both available at select Morning Star Locations! 
Find the store nearest you at morningstarbookstore.com.
Books Mentioned In The Podcast
The Color Of Compromise by Jemar Tisby
Healing Racial Trauma: The Road To Resilience by Sheila Wise Rowe
The Warmth of Other Suns by Isabel Wilkerson
A Long Obedience In The Same Direction by Eugene Peterson
The Body Keeps Score by Bessel van der Kolk
Teach Us To Want by Jen Pollock Michel
---
Follow us on Facebook, Twitter and Instagram!
https://www.facebook.com/morningstarchristianbookstore
Twitter: @MStarBookstore
Instagram: morningstarchristianbookstore